A90 Cable Pulley Set
In stock - with you in 1-3 working days
SMALLER, MORE VERSATILE & WAY CHEAPER THAN ANY GYM MACHINE
…  AND WITH A BETTER GRIP!
Package includes:
Two A90 Cable Pulleys

Two 100% smooth pulley systems (3.5 inches/8.9cm)




Two heavy-duty steel cables (8.2ft/2.5m)

Two loading pins (8.6 inches (22cm) long, suitable for all kinds of plates)




Two hanging straps

Six carabiners
One pair of Angles90 Grips

Two grips (invented & made in Italy)

Two straps (made by German automotive industry)

Certified for 800lb (360kg)


Access to our online exercise & how-to database
One A90 Homemade Weight
19x19 inches net (48x48cm) with 440lb (200kg) loading capacity




One carabiner




Wooden Angles90 logo
Fast shipping with tracking code!
30 days money back Guarantee
Secure and certified Online shop
Replace cable-, lat- and even rowing-machines!
The A90 Cable Pulley is smaller than standard machines, requires less space, can basically be attached anywhere, comes with a better grip, and can be used with any kind of heavy objects (like car tires, trash bins or anything you can think of) when weight plates are not available.
The A90 Cable Pulley System may be the simplest, most efficient addition to your current set-up, whether you train at home or outside.
FROM AN IDEA TO 60,000 CLIENTS
FROM AN IDEA TO 60,000 CLIENTS
Invented, designed, and made in Italy! Back in 2017, Simon Sparber, former gymnast and Angles90 founder, cut off old ski-stick handles and attached them to a pull-up bar. The idea of Angles90 was born right there. Since then, we have built a community of 60,000 athletes and helped them to train more naturally!
DIFFERENT GRIP METHODS
The unique and patented handle design allows for different grip methods. Most clients use the ERGO method for medium to high reps, while using the POWER method for lower reps and high weights.
ERGO
The most ergonomic method, where the handle fits the form of your hand. With this method, the stronger part of your hand (the middle) does the most work while relieving pressure on the weaker parts. Ideal for 12 – 20+ reps.
POWER
Now you are basically gripping half of a gymnastic ring! With this method, the weaker parts of your hand are supported and you can lift heavier.
FOREARM
Instead of your middle finger, put your ring finger through the strap to increase the difficulty of gripping the handle. In this way, your forearms work harder.
POWER +
This position allows you to perform push exercises at cable machines or with the A90 Sling Trainer. This grip is also used for heavy weights while doing pulling exercises.
VERTICAL SETUP
Low rows, lateral raises & also leg curls with the A90 Ankle Straps
HORIZONTAL SETUP
Flys, chest press, wide grip pull-downs & reverse flys
LOAD EVERYTHING
LOAD EVERYTHING
Add every kind of weights you want if you don't have weight plates available. And even if you do: Load your pulley much faster now by simply inserting loaded dumbbells or even barbells directly into the A90 Homemade Weight!
LIFT HEAVY (WITH LESS!)
LIFT HEAVY (WITH LESS!)
Lift up to 330lb. The smooth pulley and its direct power transition convey not only a (pull) feeling comparable to high-end machines in the gym, but also requires less weight. Needless to say, you can use all kinds of grips / attachments.
PARTNER WORKOUTS
PARTNER WORKOUTS
Attach one handle per rope end. Besides doing pulls or triceps push downs, now do all kinds of left-and-right alternating pull movements as a warm-up or simply to try new, functional movements.
ECCENTRIC OVERLOAD
ECCENTRIC OVERLOAD
Compared to the concentric phase, you are stronger in the eccentric phase of an exercise. The pulley setup allows a partner to lean on the rope to overload exactly during that phase. This will max out your target muscle by providing new stimuli.
LOADING PIN USES
LOADING PIN USES
The included loading pin(s) can serve as a dumbbell substitute for performing biceps curls, bent-over rows or front laterals. Simply attach your Angles90 grips, here seen in the Power+ method (one out of four possible grip methods).
PRO'S - ALL UNSPONSORED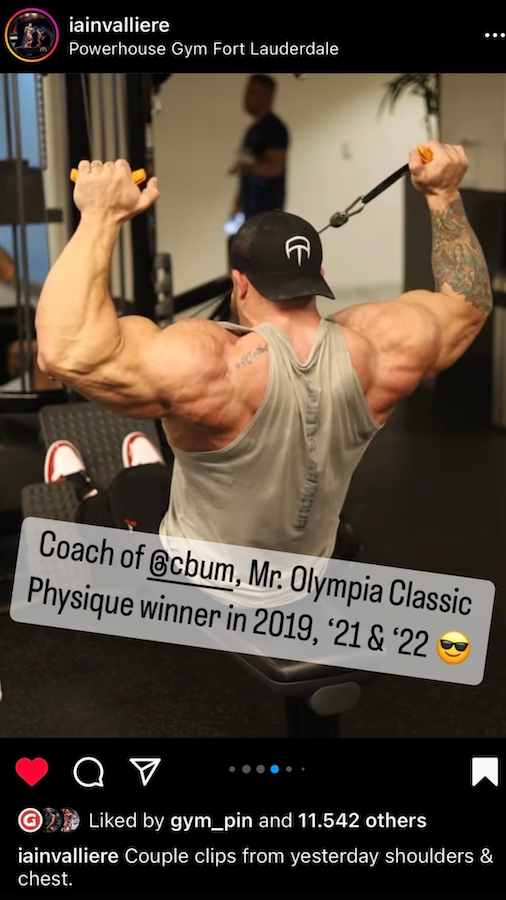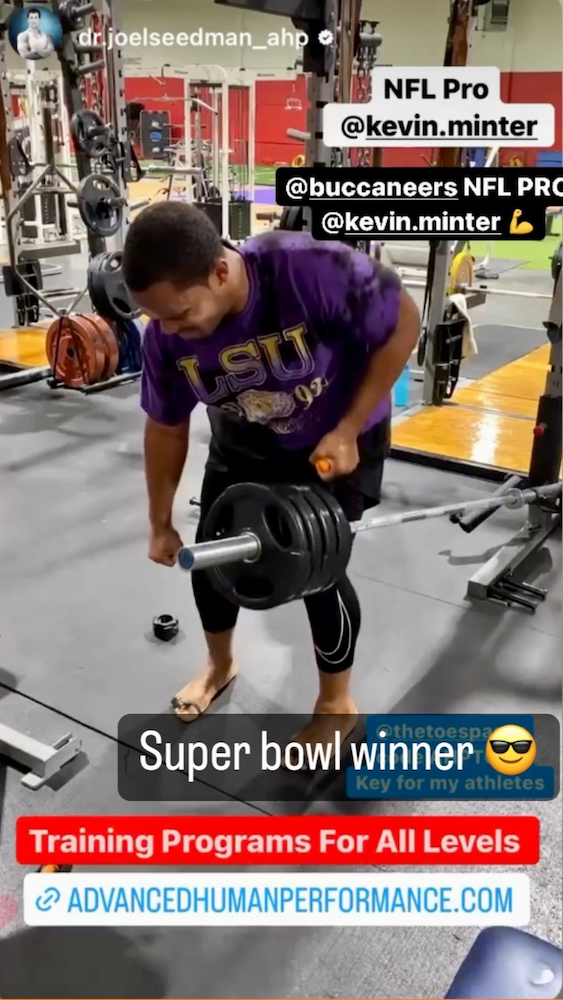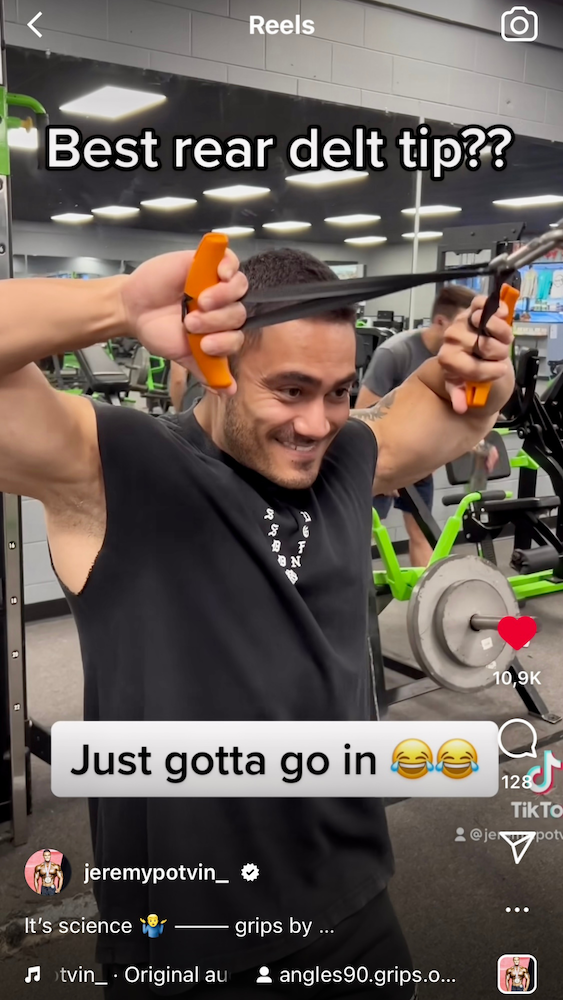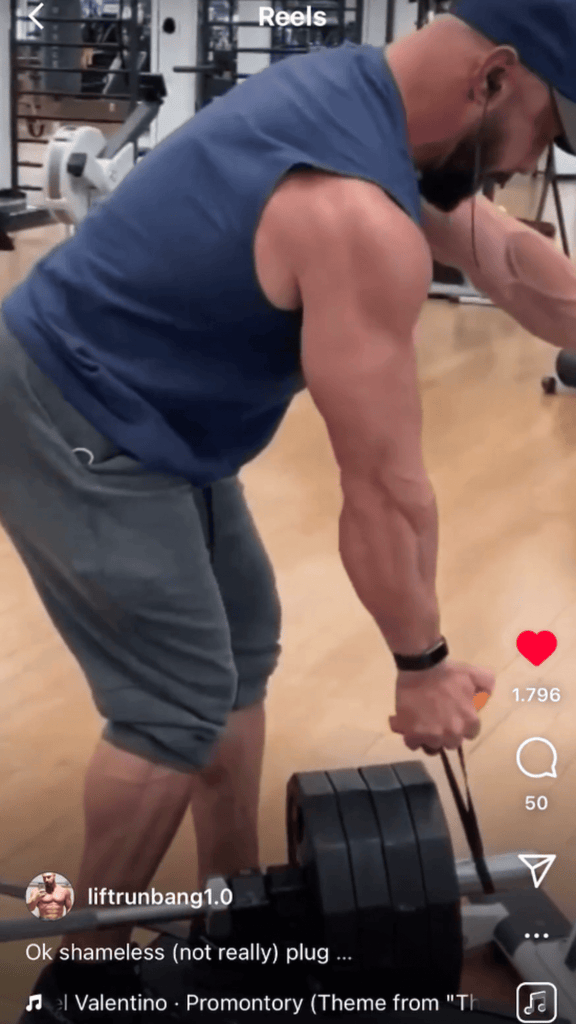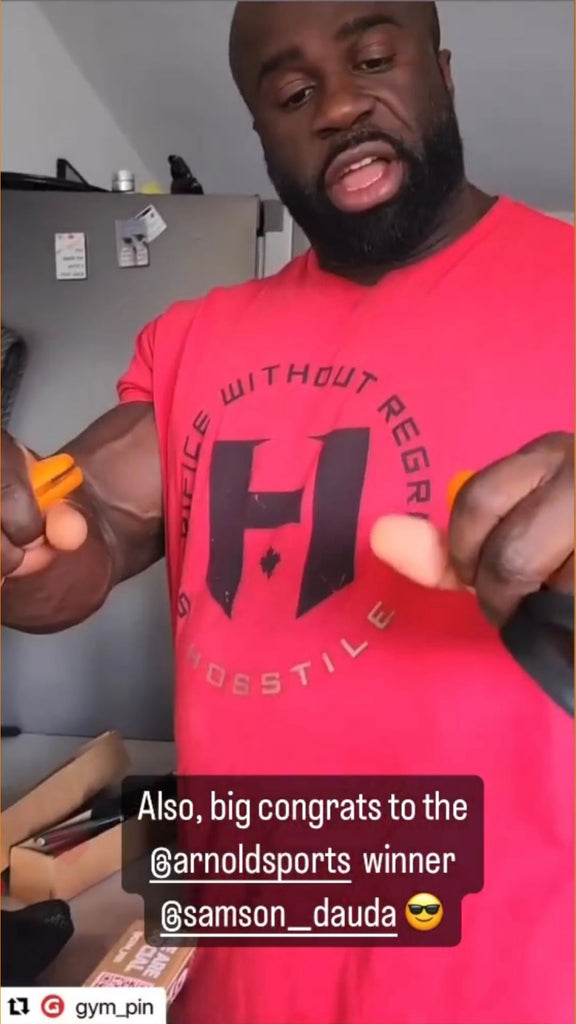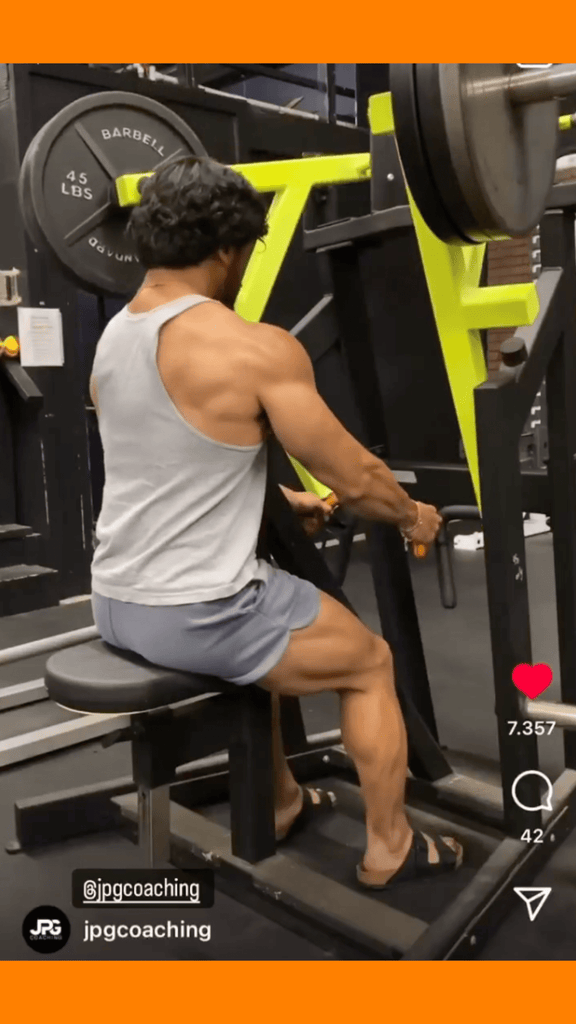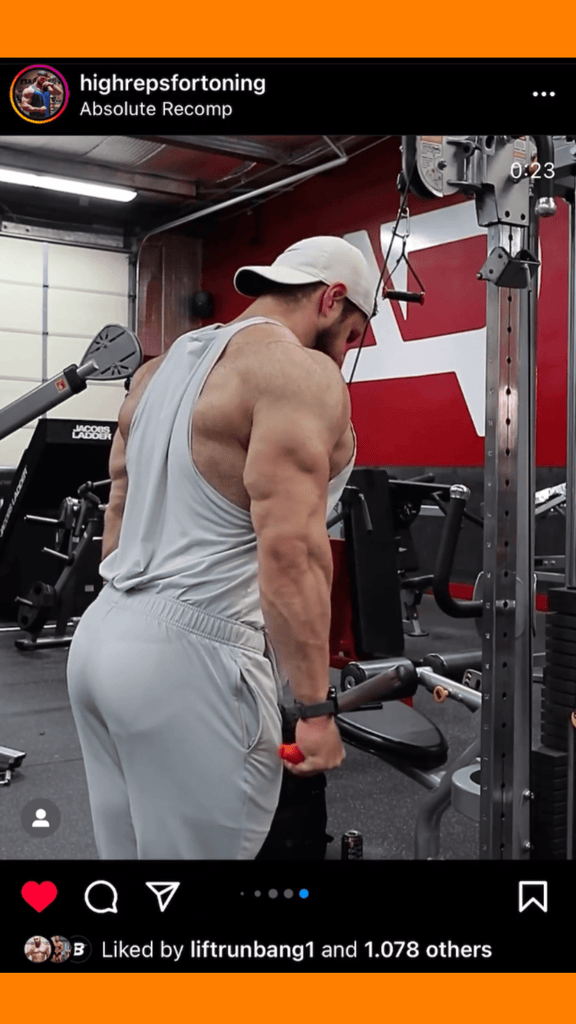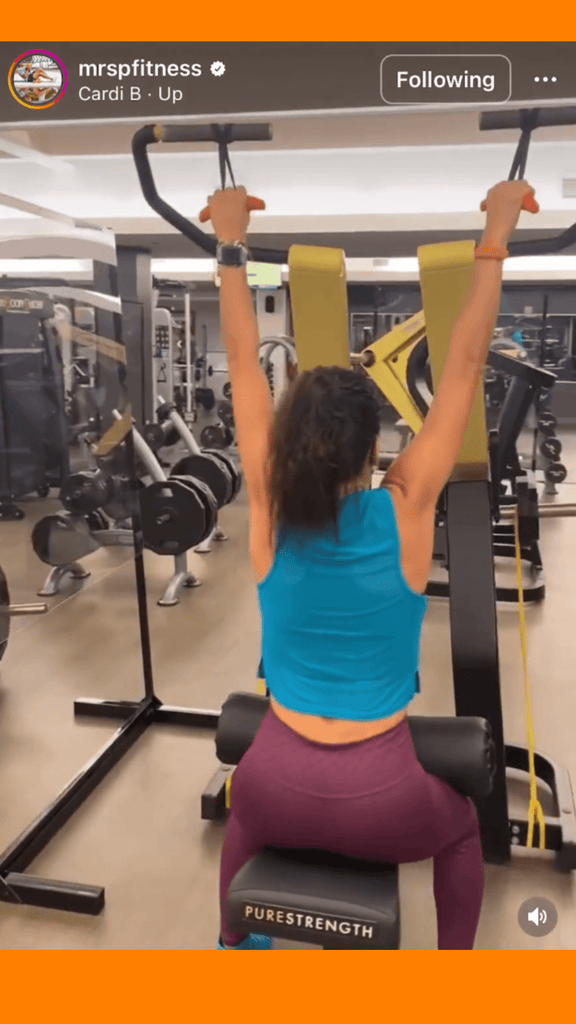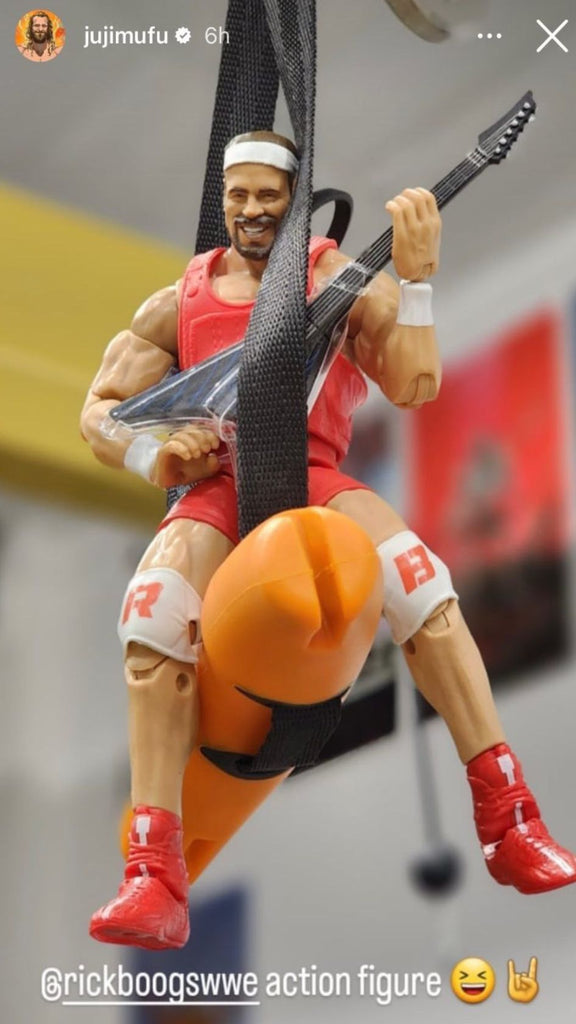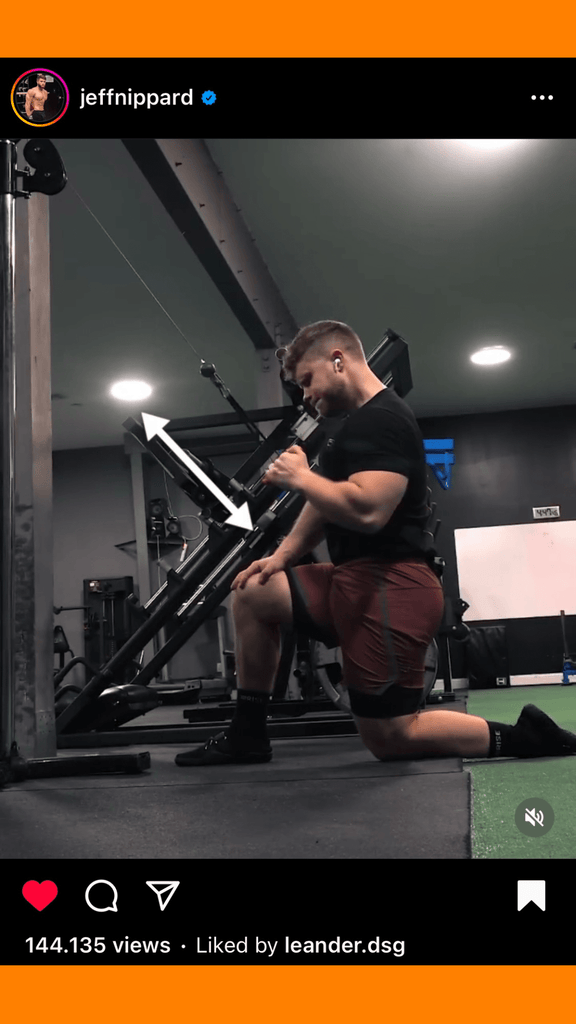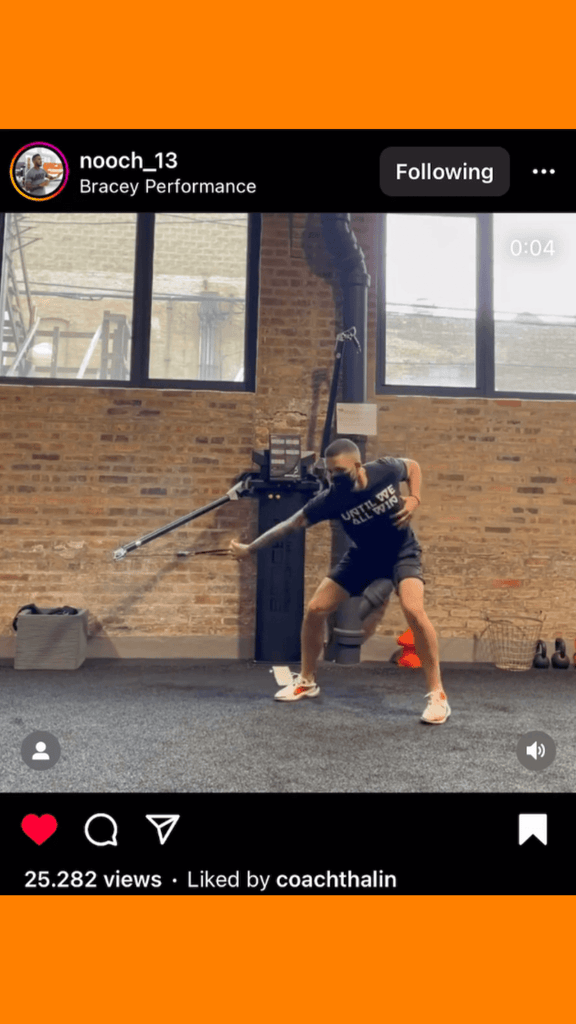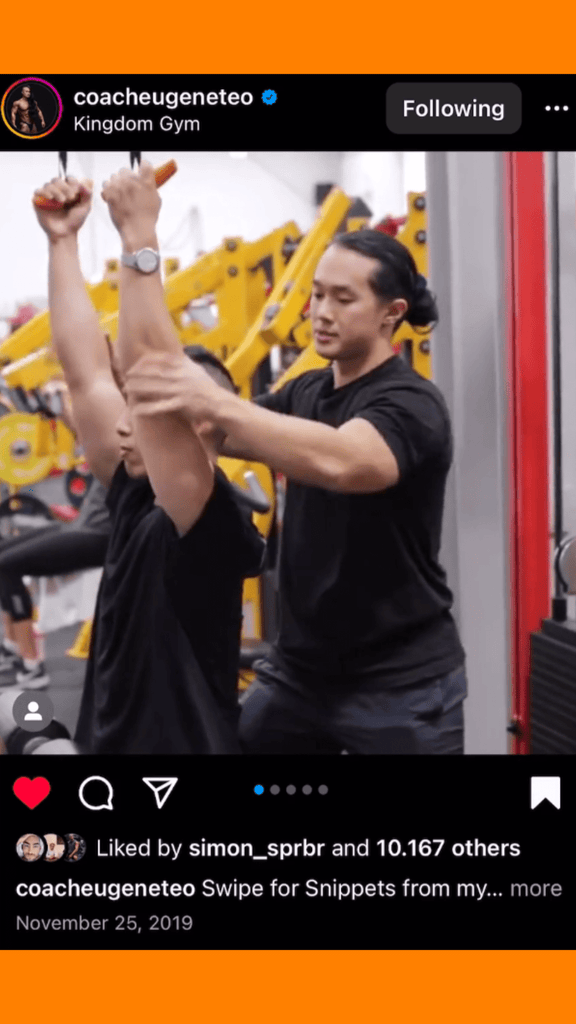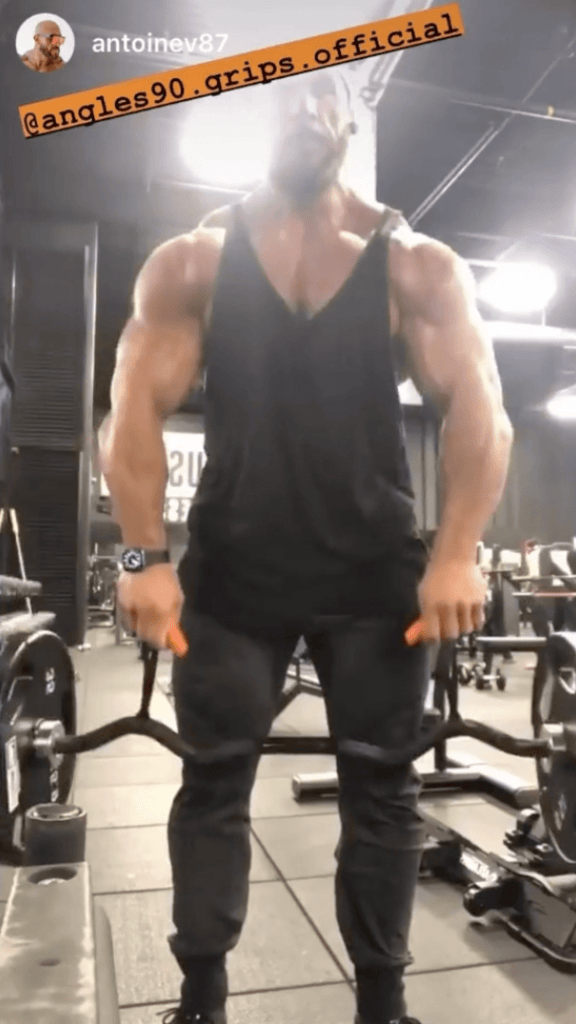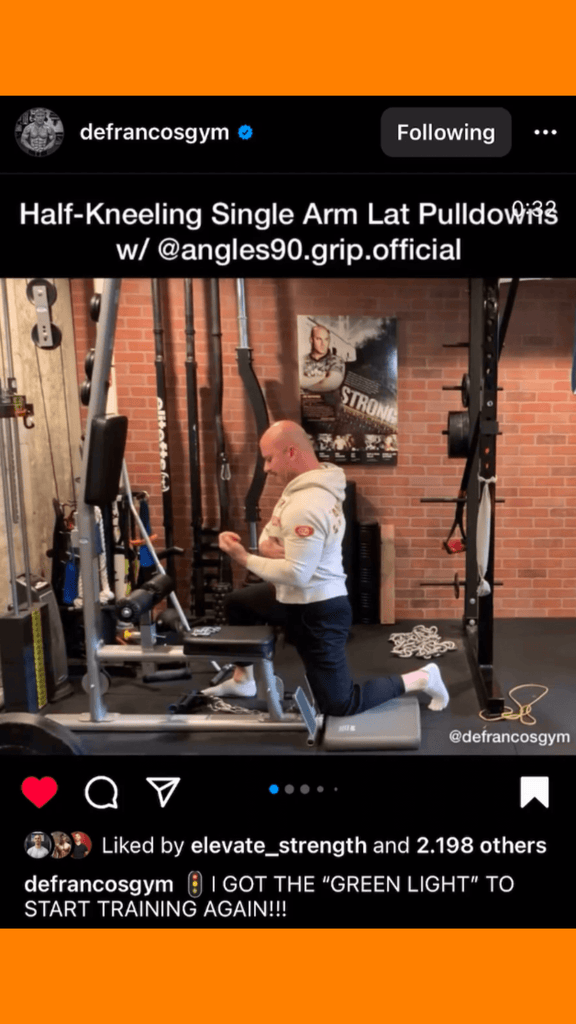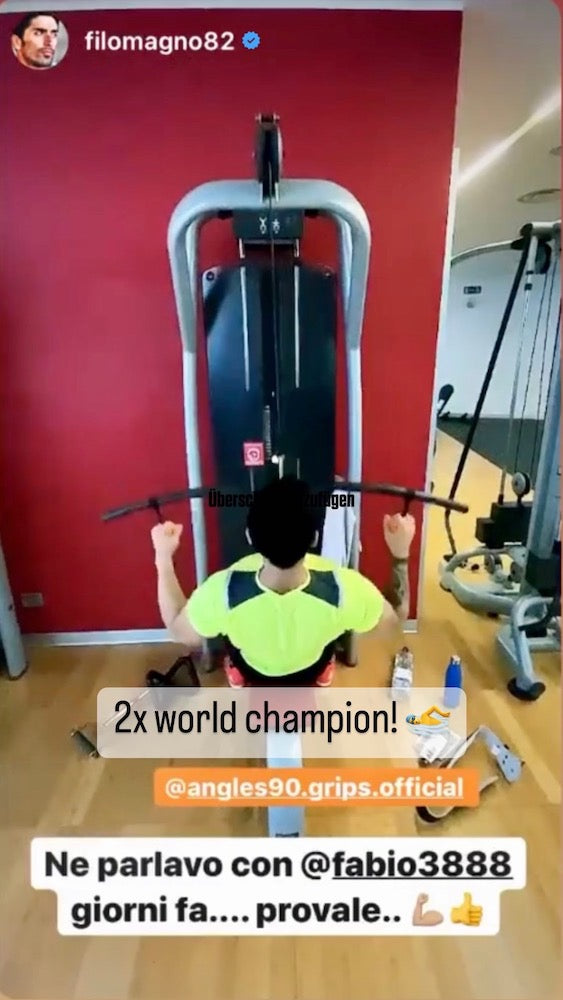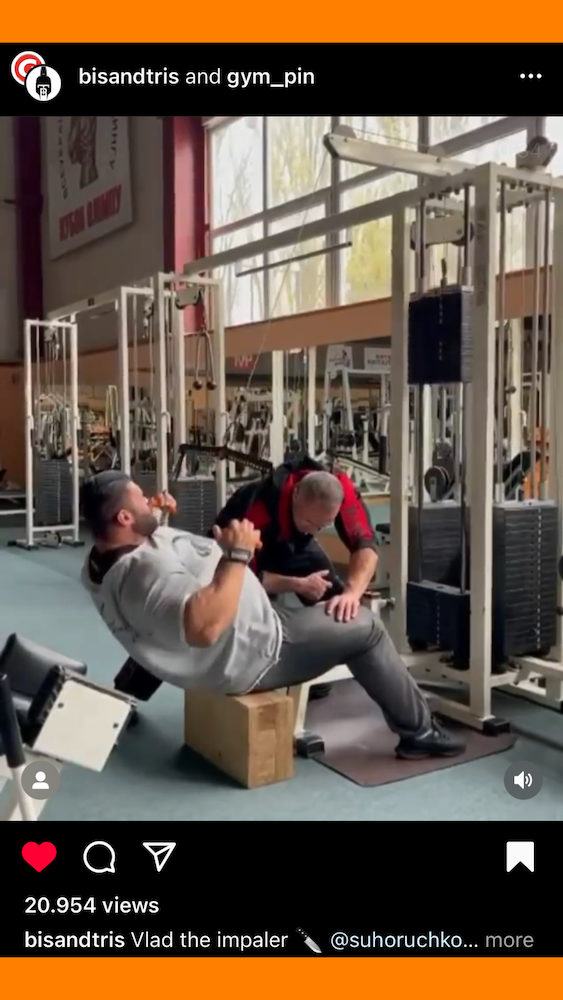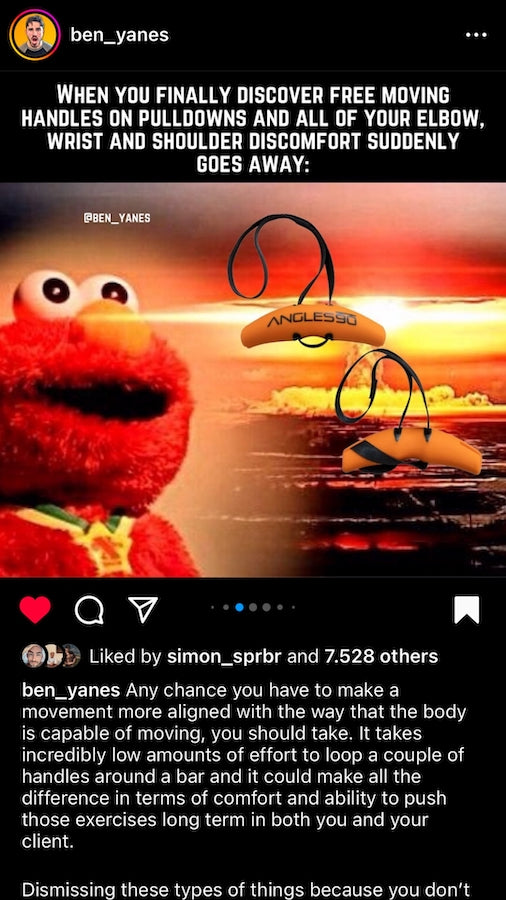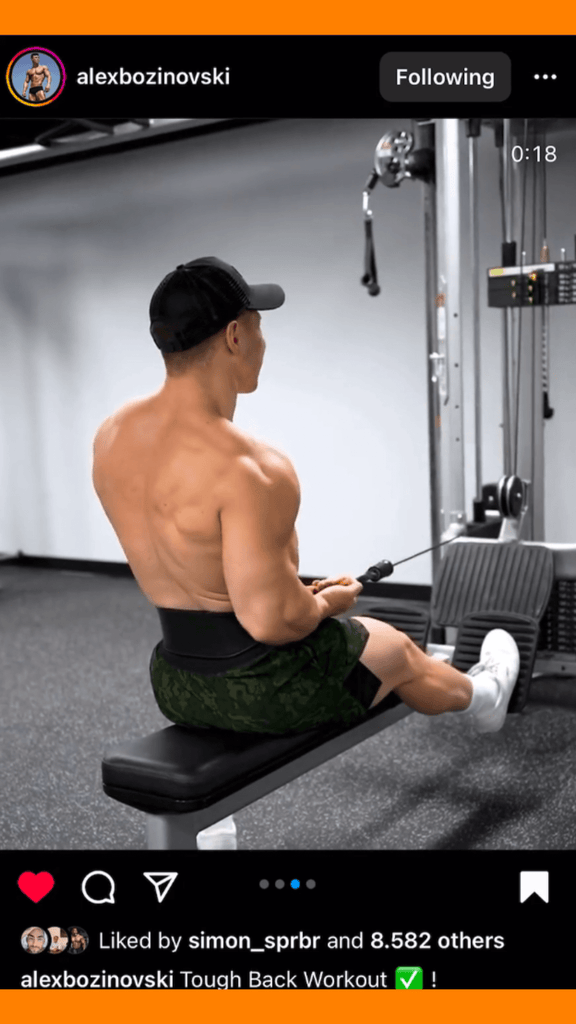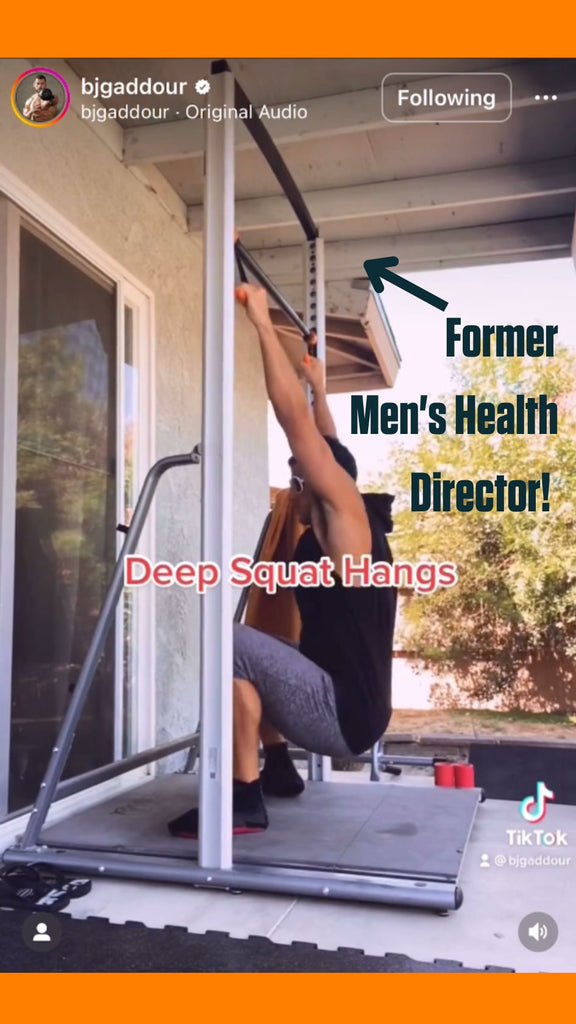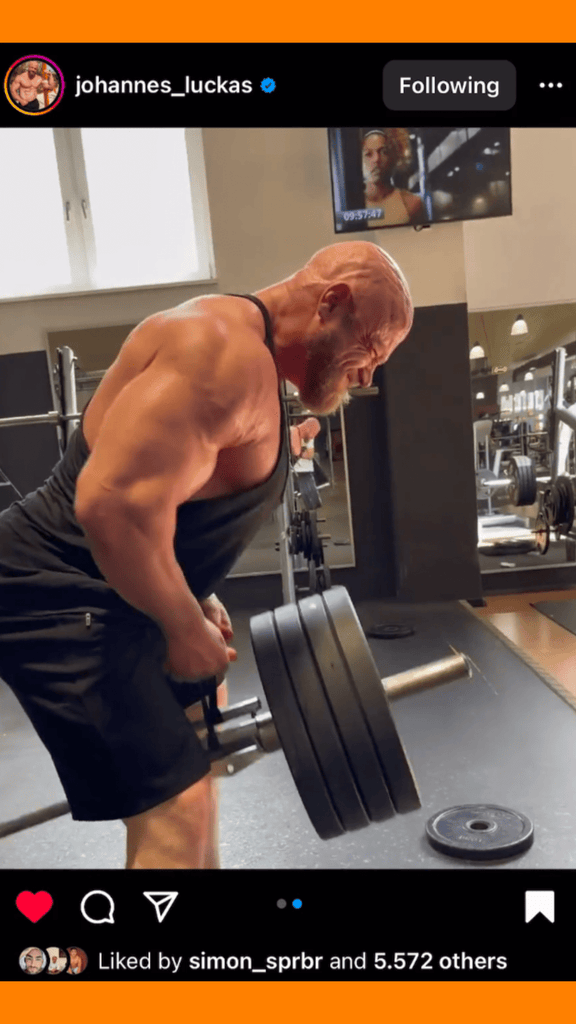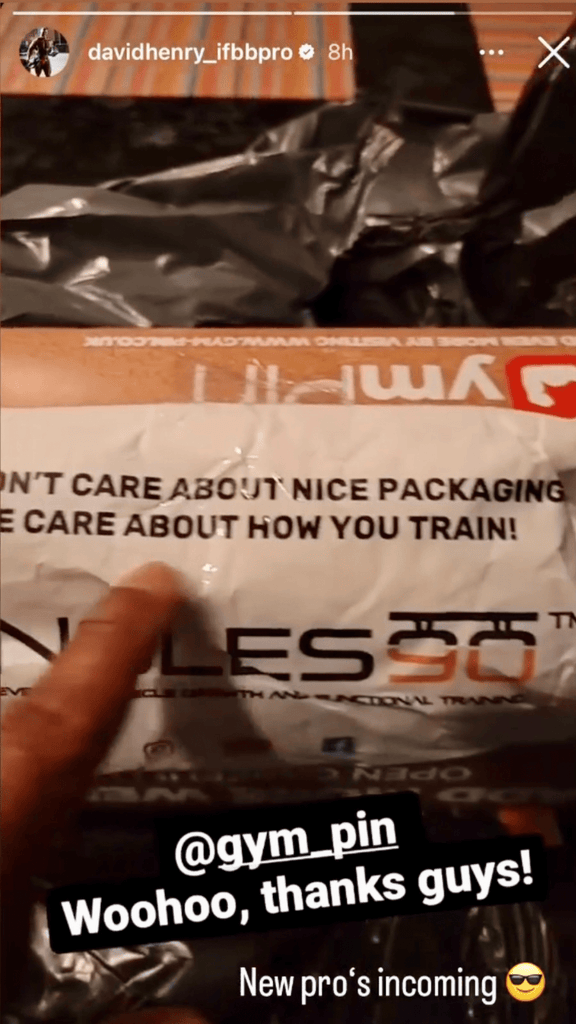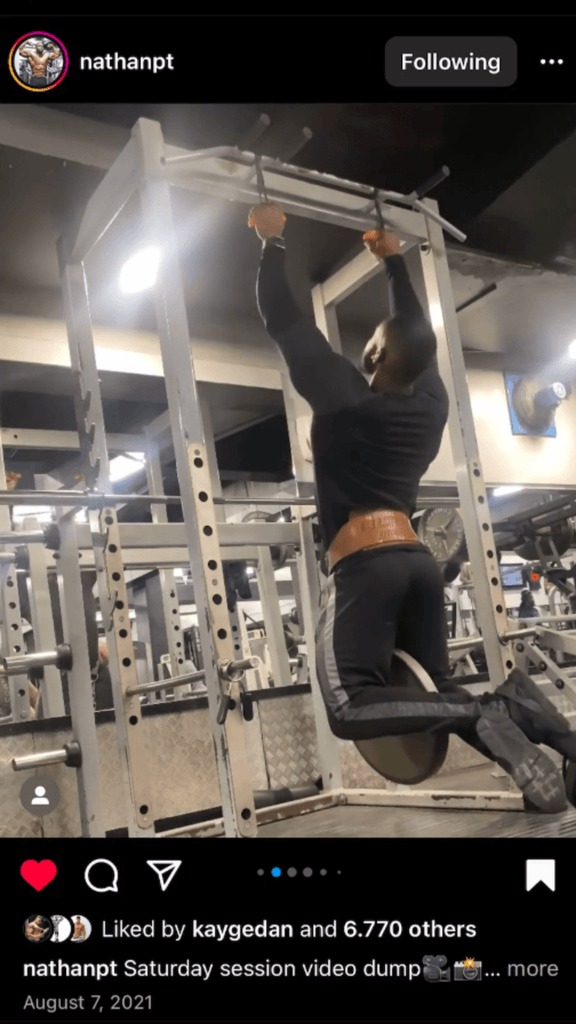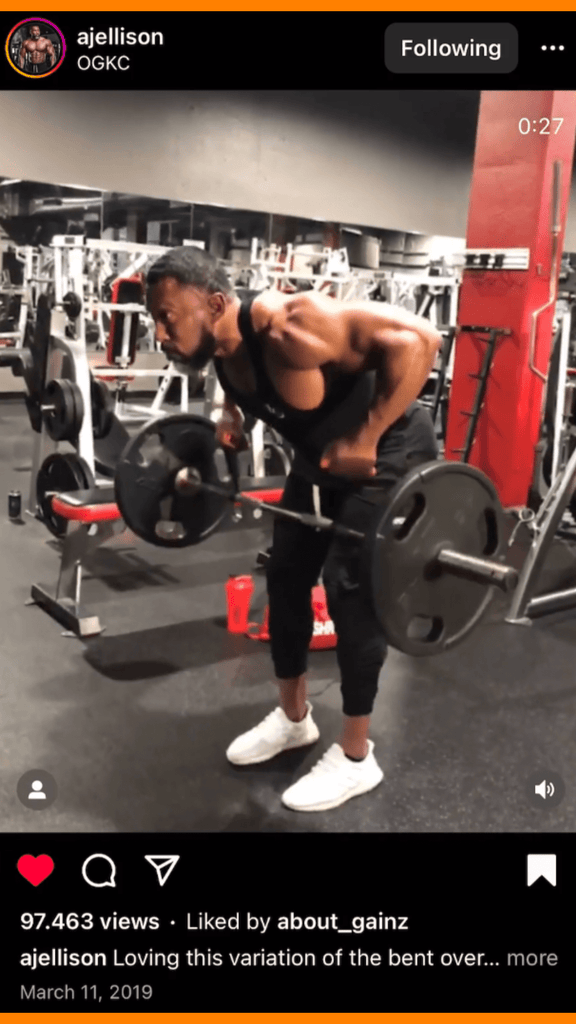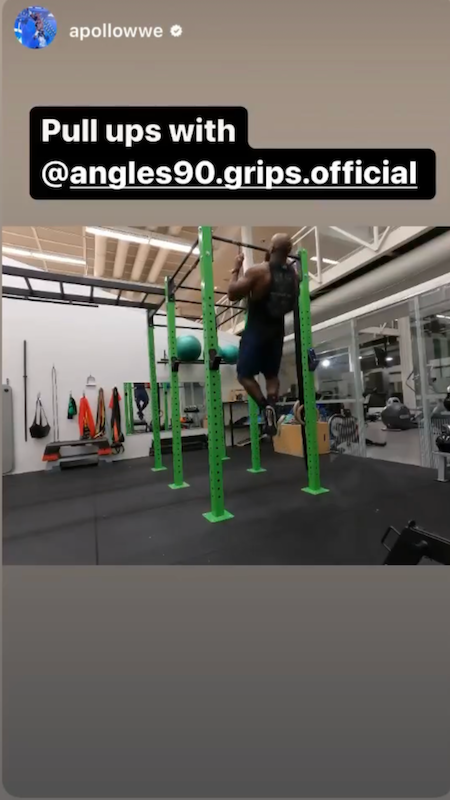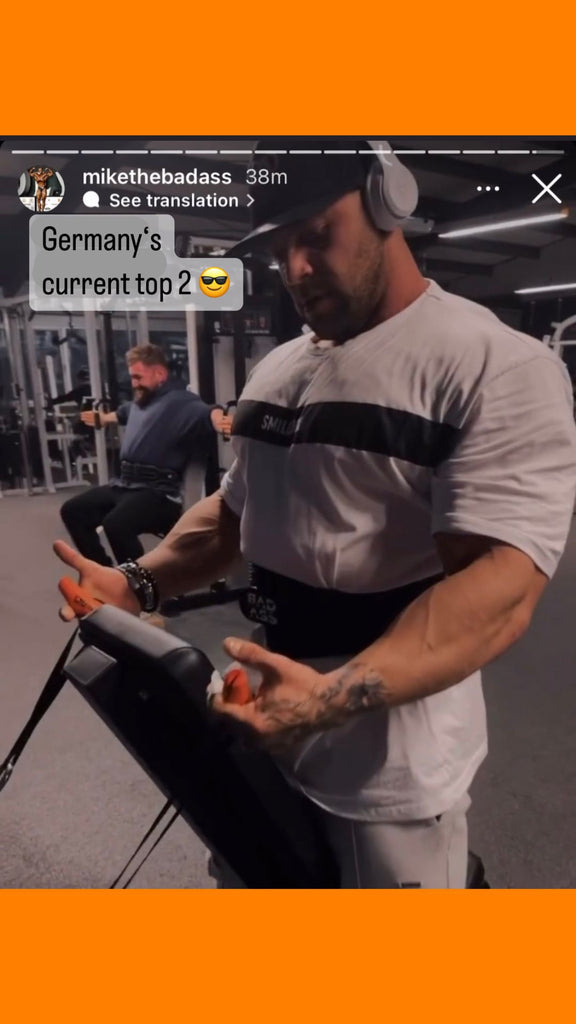 Ottimo ausilio
Le uso ormai per tutti gli esercizi. Fantastico ausilio!
Glad to use them
Very surprised by the quality of the rolls and the set. Very nicely finished and am excited to discover the infinite possibilities!
Great!
Really enjoy using your products to stay for.
FREQUENTLY ASKED QUESTIONS
What is the diameter of the loading pin?

2cm (0.78 inches), which means that every kind of weight plate fits.
What is the maximum load capacity?

Pulley and rope: 660lb (300kg); strap and carabiner: 330lb (150kg)! Bear in mind that the perceived weight absorption through the pulley is way higher compared to weights of a machine
Can I shorten the pulley's cable?

We do not recommend to cut the cable in any way, but here are some hacks for you to get to the same result: | Do not use the loading pin, instead, loop the cable around the weight plates to attach them (you will get a how-to video for all these tips) | This may seem obvious, but try to attach the pulley at a higher anchor point (our A90 Sling Trainer can help here) | This is not a solution for every exercise, but simply try to move further away from the pulley when doing an exercise.
Can I attach the A90 Cable Pulley at a lower anchor point?

Yes, you can! Depending on the exercise, you may be able to do it with one Cable Pulley, or you might need two. Here is a quick overview:- | Biceps curls or side/front raises: you can do them with one A90 Cable Pulley, even though two make for a better experience | Seated low rows: here you need two A90 Cable Pulleys to pull it off. Our how-to video that goes out with every purchase will explain this in detail